Valentine's Day SMS and Text Messages
Valentine day is celebrated on 14 February each year around the whole world, this 2016 year the day of 14 Feb is Sunday. As now a days each and everyone use mobile phones / cell phones, tablets, computers, laptops etc. to send their valentine wishes in the form of sms means short messaging services. We are giving best Valentine SMSHappy valentine's day sms, Valentine's day 2016 sms, valentine messages, valentine wishes, valentine quotes sms and valentine day messages.
Jane kis baat ki mujhko saza deta hai,
meri hasti hui ankhon ko rula deta hai.
Ek muddat se khabar bhi nahi teri,
koi is tarah bhi kya apne Pyar ko bhula deta hai. Happy Valentine's Day!!
Valentine's week days name
Rose Day Rose Day
Saturday, February 7, 2016
Propose Day
Sunday, February 8, 2016
Chocolate Day
Monday, February 9, 2016
Teddy Day
Tuesday, February 10, 2016
Promise Day
Wednesday, February 11, 2016
Hug Day
Thursday, February 12, 2016
Kiss Day
Friday, February 13, 2016
Valentine Day
Saturday, February 14, 2016
I searched through books & leafed through cards,
For words that wud convey, what I had in my heart,
But when I sat down to write, all I can write was....
I Love You!
Happy Valentine's Day!
I love you more today than I did yesterday,
But not as much as I will tomorow.
Happy Valentine's Day!
Be my Valentine, my love,
As I will be for you,
And we will love the whole day long,
And love our whole lives through.
For love has no parameters
And does not end with time,
But is the gift of paradise,
A pinch of the sublime.
So let us take this holiday
To resubmit our love
To those within that know no sin
And with the angels move.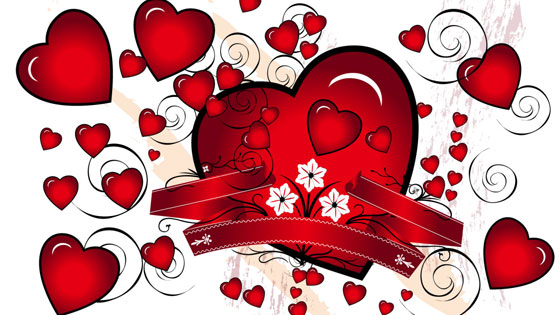 Valentine's Day
is the most easiest day
to say "I love you"
in a wonderful way.
Will you be my Valentine?
I know that I am yours.
You are like a ocean,
And I am like your shores
You are like an endless wave
And I your waiting sand.
And I will wait forever as
You come & smooth my hand.
I will wait forever, yet
You are a part of me.
I hold you in my arms, while you
Come to me endlessly.
I know that I am yours.
I love you with a love that yearns
To be your golden shores.
Will you be my Valentine?
Love is like playing the piano.
First you must learn to
play by the rules,
then you must forget the
rules and lay from your heart.
HAPPY VALENTINE'S DAY
V....is for Valentine, you are my only Valentine
A.....is for I will Always be yours
L.....is for Love at its most extreme
E.....is for Everlasting love ; Ecstatic love.
N.....is for Never-ending love
T.....is for we will Always be Together forever
I.....is for you being Intelligent and Innocent;
N....is 4 Natures naughty way of saying I luv you to
E.....is for Eternity our love is so ever lasting .
Wherever I may go;
Whatever I do;
On Valentine's Day
I'd like to say
I love you & I care for you
more than you do.
if you were my valentine
I'd find the softest rose
to gently brush against
those sweetest lips, the angels chose
my heart is like a flower
craving for your morning kiss
mere words cannot pay homage
to a passion such as this.
Funny Valentine! Where are you?
How will you come to me?
In a red box, the softness of
A teddy bear or the tenderness of A kiss?
The security of a hug, the snug warm Feeling of love?
You seem sooo far away!
I think about you when I close my eyes
And even when I open them in the morning.
It may not be Valentine's Day everyday
But with you. just know you r My love supply.
My Funny Valentine!
I can go days without talking to you,
Months without seeing you,
But not a second goes by that
I don't think about you.
Miss you...!
Never waste an opportunity to say I LOVE YOU
to someone you really love.
Because not everyday you meet a person
who has the magic to let you fall in love.
These sms are absolutely free and can be used by everyone to send valentine sms to their valentine / love.
---
Know more festivals of 2017