Rasi Palan 2016 (ராசி பலன் 2016)
As New Year 2016 is about to start to fill your life with new excitements and tasks, be ready to shape yourself into new moulds to lead a better and happy life. What your fortune in 2016 is having for you? What challenges and responsibilities are waiting for you in New Year 2016? Please do not worry, Rasi Palan 2016 is ready to answer all your queries to help you out in every aspect of life.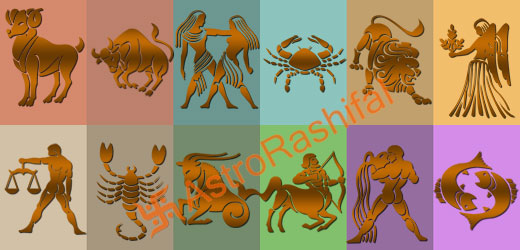 Mesham Rasi Palan 2016 (மேஷம்)

Natives of Mesham will get mixed outcomes this year. Your stars depicts some unwanted worries and tensions in your professional life, although everything seems to be well-going. This year demands hard work to earn favourable results at your workfront. For businessmen, future cards shows to remain patient in taking important judgment or for investments. Mesham natives are no doubt are spendthrift by nature, but saving funds this year will be a step for your bright future. You will notice that affection and attraction is missing in your love life. Sexual life will suffer from the same aspect. Arguments will be harmful for you so be peaceful at your heart and mind. Follow precautions till August, after that you will notice a huge positive energy flow into your life.
Rishabam Rasi Palan 2016 (ரிஷபம்)

This year is going to be very blossoming for you. Your loyalty, love, trust and commitment will add a new charm in your married life. These variables will strengthen your relation and your married life will flourish a lot.Service doers will face some ups and downs in their jobs. Your love life seems to be all set, this year. Your closeness with your love will maximize than ever. A strict check is required on your sexual pleasures, to not to lend in any problem. Never indulge into unfair relations, so as to invite troubles for you. Your financial life will be very smooth going and tension free. Your luck will remain in your hand, as you will fetch prosperity, this year.
Midhunam Rasi Palan 2016 (மிதுனம் )

This year will be very fortunate for you and your spouse. You both will lead a married happy life with love and care growing day by day. There may be troubles in relations of your partner and your family. Special care is needed regarding your health, this year.Your unhealthy meals or irregular food habits will lead you to illness. Follow the right and healthy diet to remain fit. Savings will bring benefits, but with a proper planning. Taking loans will lend you into trouble so remain away from them. Without taking illegal path, business will earn huge profits. Your cards says that there will be a blossomed love life, waiting for you.
Kadagam Rasi Palan 2016 (கடகம்)

Initially, talking about your life, it is clearly visible that your love life is at the highest peak this year. Your relations with family seems to be disturbed a lot. Both,health and finances needs special attention from your side. Ignoring these issues will lead you into severe problems. You may face betrayal from your trusted ones. Alertness is required in dealing various issues of life, as people are waiting for you to trap you into troubles. Job chances are bright, but you have to do efforts to get them. Be ready to work hard, as opportunities will bring responsibilities with them. Your cards shows love affairs with person of some other caste. Keeping control on your emotions will help you in handling this matter.
Simmam Rasi Palan 2016 (சிம்மம் )

2016 is going to be a wonderful year for Simmam natives. Progress will be there in every aspect. Your connections and relations with your spouse, friends, relatives will flourish a lot. A tremendous increase in finances are also seen for you. There may be some health issues to bother you,along with weight problems also. For improvements in health, go for precautions and lower the intake of alcohol. Your cards are showing growth in money and profits. Both, businessmen and serviceable will have a blossoming year. In your profession, name, fame and appreciation will surely enter your life. For unmarried ones, there are possibilities of tying a knot in 2016. Apart from all this, you sexual life will also be very lustful.
Kanni Rasi Palan 2016 (கன்னி)

Kanni natives will go through hard times this year. Your bonding with your life partner and relation with your family members will remain in difficulties. Health problems are waiting for you to grab you to give troubles. It will be better for you to take a proper care of your health to keep yourself in a stable state. As your twelfth house is casted by Jupiter, difficulties will keep coming to your way. Expecting good in your life is always better, but don't go for much. After this time period, no doubt you will feel relaxed and calm. Your professional life will ease you by bringing firmness in your life. If you are dating someone, your love life will flourish a lot. Over thinking will misguide you, so it is better to stay away from all useless thoughts. Keep yourself free from worries, as your efforts will bring happiness to your life.
Thulam Rasi Palan 2016 (துலாம்)

In 2016, Thulam natives who are living in a joint family will notice lack of trust and happiness while for nuclear family all is going to be wonderful all through the year. Your trustworthiness will enrich your marital relation with love and understanding. You may go through some difficulties from your children's side which will surely affects your bonding with them. Natives who are into job will have balanced life, but businessmen will face troubles in their affairs. Keep a close eye on your funds, as after August they will increase immensely. Some unwanted huge expenses will come to affect your financial stability. Careful decisions and alertness will help you to improve your financial conditions. You are lucky to have true love in life, but to keep it, be loyal and trustworthy.
Viruchigam Rasi Palan 2016 (விருச்சிகம்)

Your cards for 2016 shows constant efforts to maintain harmony with your life partner. Your family life will be the sum up of ups & downs. Behaviour of your children will also be causing problems. Throw away all your laziness, as you need to be more active, this year. Going for useless engagements will greatly bring down your creativity and affects your success. Carefully spend every penny you have earned through hard work. Blossoming love life is waiting for you eagerly, but trust is required to hold it. Married pairs will enjoy their lives completely. Sexual pleasures will be enjoyed by you, but it is better to be careful.
Dhanusu Rasi Palan 2016 (தனுசு)

Dhanusu natives will face family disputes. There will be misunderstandings with siblings also. Health problems might arise due to unhealthy food. Job doers will go through a great success and appreciation,this year. You have to focus on your anger to have a control on it, and everything will be on your side. Doing arguments will lend you into problems. Possibilities are there to get cheated by someone in financial matters, so be very careful. This year do not have much for businessmen, in store. Illegal path will lead you into jail. Follow the right direction to get success in your deeds. Hoping for the best and going for it will be very helpful.
Makaram Rasi Palan 2016 (மகரம்)

This year shows ups & downs and lack of happiness in your family life. Arguments are possible with spouse and some family member also. Going for all these negative deeds will disturb your family life to great extent. Watch your tongue before you speak otherwise you will find yourself into big problems. Health issues that will bother you are headache, stress and indigestion. If you are not affected by Ketu's Dasha than surely you will earn huge financial benefits. Great success is waiting for you into your job with better job opportunities also. Businessmen will earn tremendous profits in their fields. Some government projects might come onto your side. Love life also seems to be very smooth and enjoyable.
Kumbam Rasi Palan 2016 (கும்பம்)

Kumbam natives will lead a usual family life with some minor problems. All credit goes to Jupiter which is present in your seventh house. You might spend time with yourself to feel relaxed. Health issues will arise regarding genitals and brain. You will also spend valuable time with your friends. Don't be emotional and act very thoughtfully. Appreciation, success, growth all are waiting for the natives doing job. You will get full support and recognition from your seniors and colleagues. Businessmen will also reap benefits,this year. Your love life will be very blissful,this year.
Meenam Rasi Palan 2016 (மீனம்)

Natives of Meenam rasi will go through a tough year this time. Your expectations from your family life will not be fulfilled. Your irresponsible actions will lead you into the midst of major problems. Regarding health, it would be better to take care of your liver, intestine and kidney. Going for a healthy and fit actions will improve your health. Natives who are new to job might face problems in adjusting, but soon everything will be fine. Running away from problems is not a solution. Your career will flourish a lot with huge success. After August, businessmen will find themselves playing into profits. New partnerships are also possible. Love life will blossom, after August.