Shani Sade Sati Remedies in 2016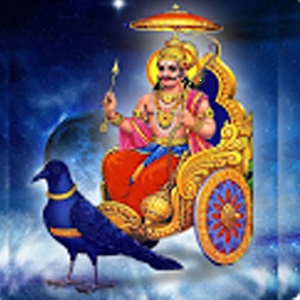 Whenever we hear about Shani Sade Sati, a fear surrounds our mind. Everyone knows about the ill effects of Shani Sade Sati. This article is also describing whether your sign is affected by Shani Sade Sati in 2016 and what impact Saturn will have for you, this year.
Shani Sade Sati can be described as one of the position of planet Saturn that impacts various sun signs. The period of Sade Sati starts when planet Saturn moves and settle itself in the twelfth of Moon (related to birth time). The period ends when Saturn travel into third of Moon (related to birth time). As each sign is affected by Saturn for 2.5 years, it counts to total 7.5 years for this planet, to move through these three signs. These 7.5 years in total is referred to as 'Sade Sati'.
One more planetary condition of Saturn is very popular which is termed as Dhaiya. Shani Dhaiya can be described as the movement of Saturn into fourth or eighth of Moon (related to birth time). It have its effects for the duration of 2.5 years and got its name from there.
For the year 2016, the sun signs coming under the impact of Sade Sati are Libra, Scorpio and Sagittarius; whereas, Shani Dhaiya will affect Aries and Leo sun signs.
These both transits of Saturn have dangerous effects on sun signs, as considered generally. But, it is not the same every time. People whom horoscope has Saturn, sitting in the influential place, will be rewarded with the positive effects of Saturn. Sade Sati and Dhaiya will have severe effects if evil planets are surrounding both Moon and Saturn and these both are present at unfavourable positions heading to lots of difficulties, financial losses, employment problems, unwanted agonies, fights and disputes, irrelevant expenditures, and also sufferings to animal.
Shani Sade Sati 2016
Libra, Scorpio and Sagittarius will go through the ill effects of Shani Sade Sati in 2016. Let's have a look over their horoscope.
Libra
For Librans, stars are showing that Saturn will take its place in the second house. This will have a direct impact on your financial status. You need to handle your finances very carefully. Possibilities are there of getting money from some unknown source, but still keep a control on your expenses. Profits will surely be yours, but demands long journeys, even going to abroad also. You will surely succeed in your tasks, but not without the touch of ups and downs. It will be good to bring politeness in your speech and give attention to your family. This time is not favourable to involve yourself into any new business or relocating to some new place.
Remedies to follow:
Helping and serving the leprosy patients will be beneficial
Take 1.25 kgs of coal and one iron nail and tied them in a black cloth. Rotate this cloth around your head and then let it float away anywhere in running water.
Scorpio
Another sun sign get affected by Saturn is, Scorpio, in which this planet will place itself in the first house. The lord of your eleventh and eighth house i.e. Mercury is casting Saturn due to which you will have mixed impacts of Sade Sati. In whatever task you are involved in, it will consume more time as expected. These hindrances and struggle however; move you towards your success. Maintain a good rapport with your seniors and higher authorities, as it will benefit you. Keep a check on your expenses and prefer savings. Give importance to the feelings and emotions of your life partner. Health should be taken care of and be flexible in your nature.
Remedies to follow:
Give jaggery to eat to monkeys
Follow a veg diet with no alcohol
Sagittarius
The last sun sign that will remain under the effect of Sade sati is Sagittarius. The twelfth house (house of expenses) of Sagittarians is occupied by Saturn. The constellation Mercury, the lord of tenth and seventh house, will cast Saturn due to which difficulties will come to follow your regular schedule. However, you are capable enough to clear all these difficulties and achieve the desired success. For this year, some health issue demands a regular visit to your doctor. Be very attentive towards your health before it is too late. Don't be a spendthrift. Be very careful from your opponents, as they are planning against you. Be very polite while you are speaking to someone. Your cards shows improvement in matters related to abroad.
Remedies to follow:
Reciting Hanuman Chalisa and offering vermillion to Him on Saturday will be beneficial
On Saturday, floating 11 coconuts with husk in running water, will bring good luck
Shani Dhaiya
Let us know about the future of Aries and Leo sun signs which are under the effect of Shani Dhaiya.
Aries
For Arians, Saturn will occupy their eighth house. This will raise issues related to enemies and health. Business and job will also bother you slightly, but your efforts and hard work will cherish you with promotion. Thought deeply and decide on your own where to invest your funds. Give attention towards your family and always keep it united. Keep your expectations low when it comes to love and children.
Remedies to follow:
Give flour to ants
Help the poor with clothes and donate black shoes
Leo
Saturn has placed itself in fourth house of Leo natives. This shows that you will get desired success,but not without efforts and hard work. Mercury, the lord of your second and eleventh house, will be occupied by Saturn; hence you will surely be rewarded for your hard work. Natives who are planning since long for some new property or vehicle, it is the time to go for it. But, at this time it is suggested to give more attention to your professional life. Employed ones will reap good benefits, this year. Giving special care to your family life and health will help you to save from lots of difficulties, waiting to trouble your life.
Remedies to follow:
Give milk and rice to black cows
Every Saturday, offering sindoor to Lord Hanuman will be helpful
Now, you have come through the ill effects of Shani Sade Sati and Dhaiya on the sun signs described above along with the remedies to follow. Apart from these remedies, here we are giving some more remedies to follow whenever you find yourself in some difficulty. Let's have a look over them:
Giving away oil
Giving away Chhaya Patra Daan ( a vessel used to see the shadow of face before offering it to someone)
Reciting Shani Mantra as much as possible
Keeping Saturday fast
Giving away grains of seven types, to poor
Practicing Peepal tree worship on early Saturday morning
Doing Dashansh Havan will be beneficial